Creating Your Business Email
Professional at the First Place
——
Devoted in email solution for 22 years. Trusted by 10 billion end-users.
Improve productivity for small, medium enterprise (SME) in-office and remote work teams.
—— COREMAIL FEATURES ——
WHY YOU SHOULD CHOOSE US?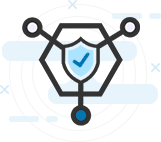 Privacy
You Own Your Data
Security
Data Sovereignty
Easier than ever to build and deploy Coremail
On-Premises via public or private cloud
and as a hosted service from provider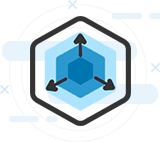 Flexibility
Easily customize for
geographic or industry
specific requirements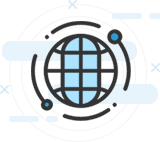 Anytime, Any Device, Anywhere
All services are accessed from the
Coremail Web Client via any device.
—— OUR PLAN ——
CHOOSE THE RIGHT PLAN FOR YOU
COREMAIL ON-CLOUD
$ 2.99
/USER/MONTH
SaaS Product, deploy on-cloud , ready to use
User-friendly interface
Small, medium enterprise first choice
Pay as needed basis
Unlimited mailbox storage
Instant Message Included
Enterprise drive and personal drive avaliable
COREMAIL ON-PREMISES
GET A QUOTE NOW
Deploy on your own server
Customize storage
Multi-organization and multi-domain management
Super administrator rights
Data migration
Best for owning server's enterprise
Annual subscription or perpetual authorization
—— WE GOT THESE FOR YOU ——
WE ARE PROVIDING THESE FEATURES FOR YOU

Webmail
Attachment Preview and
Word/Excel format paste

Multi-level security
management

Enterprise Drive

Organization and User
Management

Mail Recall

Adress Book

7*24 Live Support

Customization

Calendar

Email Backup
Ex

DNS Management

Statistic Center

LiveUpdate Cloud Anti
-Spam

Premium API
—— OUR PARTNERS ——
WHO CHOOSE COREMAIL?
—— SOLUTION ——
LET US HELP YOU